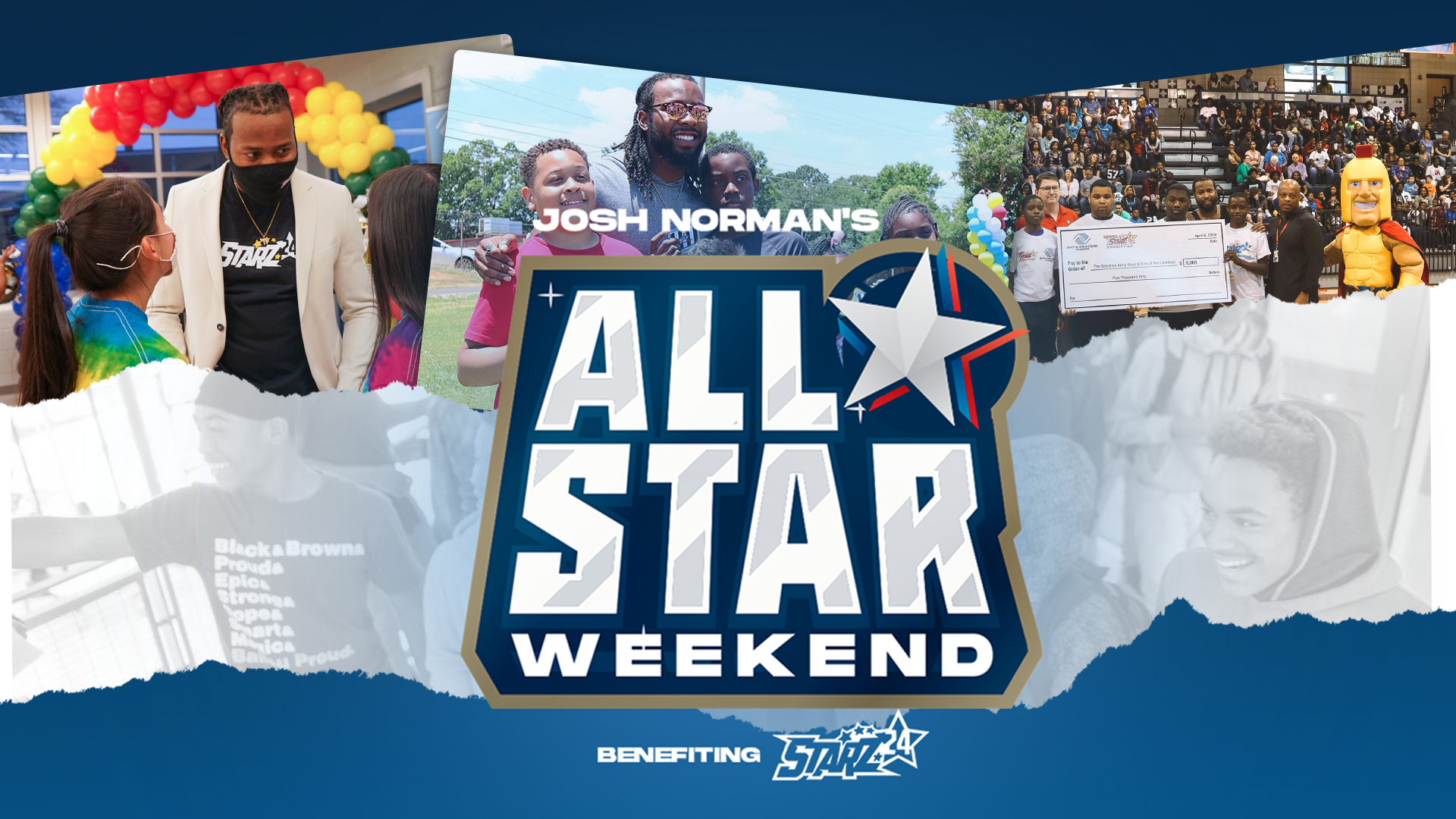 About STARZ24 & Josh Norman's All-Star Weekend
STARZ24
,
a 501(c)(3) not-for-profit organization
founded by NFL All-Pro cornerback and philanthropist Joshua R. Norman, is dedicated to enriching the lives of young people through community events and programs that promote essential life skills. Since its inception in 2015, the foundation has prioritized developing critical life skills, supporting financial and health-related matters, and promoting fitness and teamwork. One such initiative is the "Youth Finance Institute," created in collaboration with Greenwood Municipal Credit Union, which prepares children to understand personal finances and empowers them to achieve lifelong and generational wealth.
The foundation's efforts also include the STARZ24 Teen Center, a $1.3 million initiative that was launched in 2021 in partnership with The Boys & Girls Club in Greenwood, SC. The Teen Center provides a safe haven for teens aged 13-18 in the Greenwood community and offers after-school programs, camps, community forums, and special events. Additionally, the Buffalo Business Blitz initiative raised over $520k in late 2020 to support businesses affected by the COVID-19 pandemic in Buffalo, NY.
Josh Norman's All-Star Weekend
will take place on
June 9-11, 2023
in Greenwood, South Carolina, as part of Josh 's ongoing mission to enrich the lives of  young people through his STARZ24 foundation. The action-packed charity weekend will include a
Community Service Day, STARZ24 Fun Day, and Celebrity Basketball Game
, bringing the community together to raise funds for STARZ24 and support its vital work in providing financial, health, and educational support programs to our youth.
By empowering and inspiring youth to actively engage and participate in our initiatives, STARZ24 strives to create a brighter future not only for our communities but for the world.