STARZ 24 IS A FOUNDATION WITH FOCUS ON CHILDREN, YOUTH, AND THE COMMUNITIES AROUND THEM.
Our main mission is to provide enrichment to children through community events & youth programs. With an emphasis on fitness & teamwork, Starz24 challenges the youth to participate & excel in areas that help develop strong interpersonal skills, and awareness of the world around them.
PROVIDING ENRICHMENT TO CHILDREN THROUGH COMMUNITY EVENTS AND YOUTH PROGRAMS
As a central component of our mission, Starz 24 supports a variety of children and youth outreach programs.
STE(A)M
STARZ 24 aims to inspire children and youth to become future leaders in science, technology, Engineering, Math, and the Fine Arts.
GLOBAL INITIATIVE FOR EQUAL ACCESS TO EDUCATION
STARZ 24 seeks to engage with global leaders to sponsor programs which open pathways for children and youth to economic empowerment, providing equal access to high quality and equitable education, while encouraging innovation, social entrepreneurship, and future generations of world leaders.
All donations from the United States are tax deductible.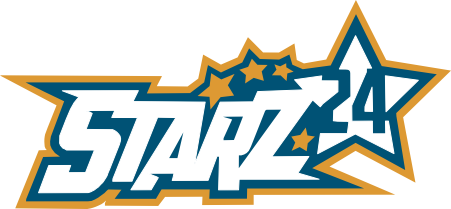 Thank you for your interest in STARZ24. For help with orders, questions about donations, this organization, press and general inquiries, please send us a message, and a member of our team will be with you as soon as possible.