Today is National Nonprofit Day and we want to give recognition and applause to all of the incredible organizations around the world seeking to make a difference and change lives. This is also the driving force behind the STARZ24 Foundation. 
Since 2015, the STARZ24 Foundation has been diverse in its efforts in implementing programs bringing positive progress, compassion and aid toward humanity. From the community level to global, our vast initiatives are made possible by people like you.
STARZ24 seeks to engage with global leaders to sponsor programs which open pathways for children and youth to economic empowerment. We aim to provide equal access to high quality and equitable education, while encouraging innovation, social entrepreneurship and helping support and shape future generations of world leaders. 

STARZ24 At A Glance:
-150 Programs Funded
-100 Regions Served
-2000+ Families Assisted
-200,000+ Children & Youth Impacted
-$3.5 million dollars donated to youth organizations and nonprofits
Our Initiatives:
-Preparing Youth
-Disaster Relief
-Nurturing Innovation
-Diplomacy in Education
---
Dr. Martin Luther King Jr. once said,
"Life's most persistent and urgent question is, 'What are you doing for others?'"
***
Every adult was once a child with a dream.

We aim to inspire dreams and foster action for children and youth today, and many generations to come.
- Josh Norman
Founder, STARZ24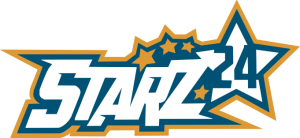 Help us keep the dream alive!